Polish kennel of Coton de Tulear dogs – The Sweetest Coton FCI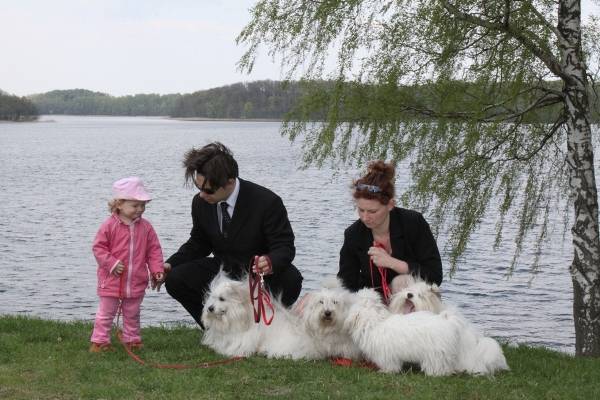 The first dog of race Coton de Tulear, Elvis Reco Bohemia (for us Skubi), joined our family in 2006. In the following years it has enlarged to next cotons: Cavalli, Elixir, Fortune, Darling and other representatives of this wonderful breed, and the future will certainly bring more surprises.
Over the years, we have achieved many spectacular show successes – Polish Champion titles, many European Champion titles, European Winner 2010 and World Winner 2013. More valuable is the joy our cotons give us every day and the ability to share passion of Coton de Tulear breed with other people.
In 2012, first Coton de Tulear puppies has born in the kennel The Sweetest Coton – Absolu, Adore and Amaze and then another sweet cotons. We are planning another litters – this way we can share our passion with other people and enable them to find the best dog friend.
We invite you to view our extensive gallery: Coton de Tulear photos are in the gallery tab and movies about cotons are in our profile on YouTube.
If you are interested in Coton de Tulear puppies, as well as have questions about dogs of race coton, please contact (contact details can be found here).
Kennel Coton de Tulear – Warsaw (Poland).