What a great weekend it was!!!
I'm so thankful and happy from all result of my dogs in the world! Thank you owner for great care and so great showing of my dogs!!!
This weekend was also great for my own dogs.
Its a big day for me and Sandra, we decide to go alone (without daddy) for the first time to show in Bytom. And Sandra for the first time get her own dog to show – it was Esprit. How they do??? AMAZING!!! Sandra get BOB with Esprit!!! She was so so happy and me was so proud from my little girl!!!
We also take a part in show competition "baby and dog", she was so happy on the ring and Esprit also (later I will add Video from this).
So result from this show:
Esprit The Sweetest Coton in junior class Best Junior and BOB (all with Sandra) and later me get BOG3!!!
Elektra The Sweetest Coton CAJC and BOS.
on this show we also meet puppy from our kennel:
Forsythia The Sweetest Coton Very Promising puppy and Best PUPPY!!!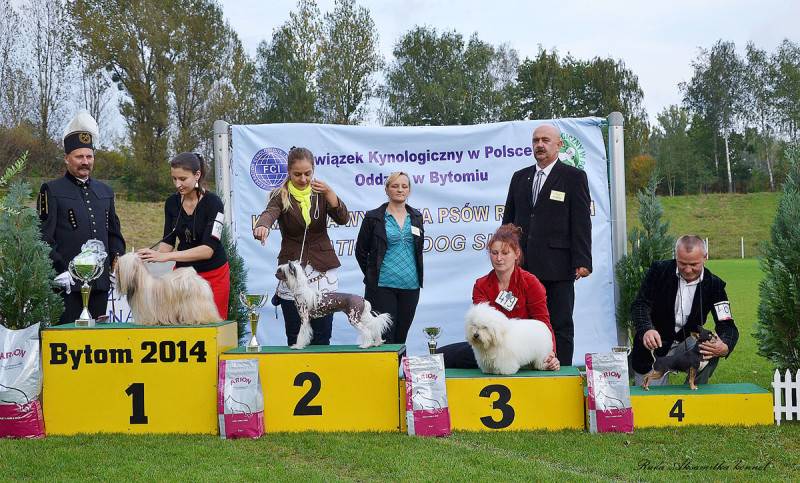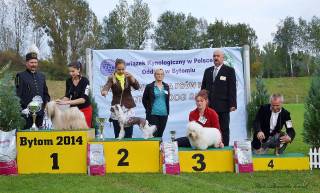 In ROMA (Italy) Fuchsia The Sweetest Coton showed in double show Club and International show was BEST PUPPY!!! BIG congratulation to owner THANK YOU!!!