It was an amazing exhibition for our cotons.
At the exhibition we drove with four representatives of Coton de Tulaer bread.On show there were 54 reported cotons. It was a wonderfull feeling to see so many beautiful dogs in one place.
The results are also SUPER!!!
Esprit The Sweetest Coton – Champion class CAC EXC1
Elvis Reco Bohemia – in class CAC Veterans EXC1
Fressia The Sweetest Coton – in intermedia class EXC2 res CAC
Bellezza Bianco The Sweetest Coton – Champion class EXC1 CAC, Best Bitch and Best of Breed (BOB) !!!!!
in addition Fressi and Esprit participated in the competition the best breeding pair and have received Lok 1 (Place 1)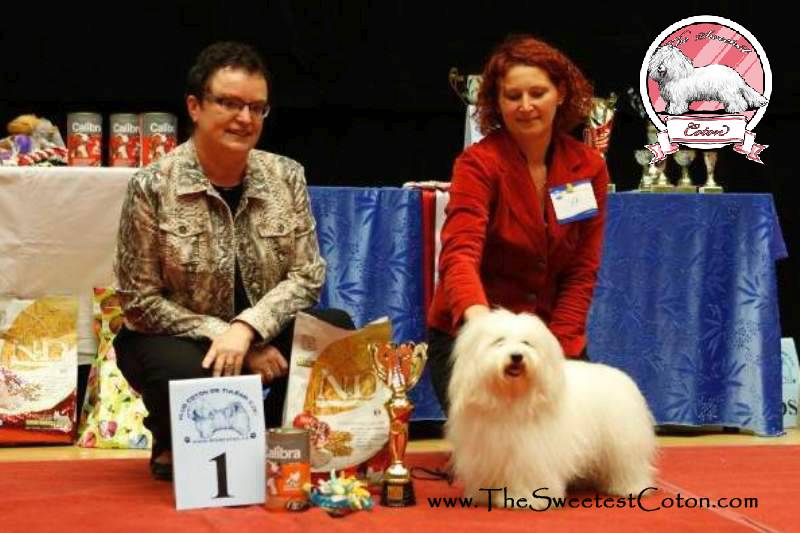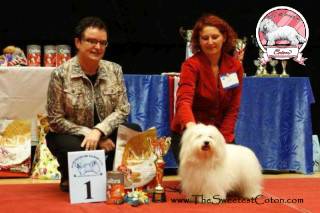 And the icing on the cake was the Lok 1 (Place 1) in Group breeding. Thus, The Sweetest Coton breeding won the title of Best Breeding Group for Specialized exhibition for Coton.
I invite you to the photo gallery of this exhibition.
Photos