Almost every day in our house comes the time of having fun together – and who is then entertaining: Sandra and Coton de Tulear puppies. The exception is the days when Sandra has a lot of lessons / other activities, but she will always find a moment for our little Cotons. Puppies from litter "N" are already so big that they encourage Sandra to play, and when they get tired they just cuddle.
Today we got some pictures to show how Sandra and Coton de Tulear puppies look sweet together. We invite you to watch them.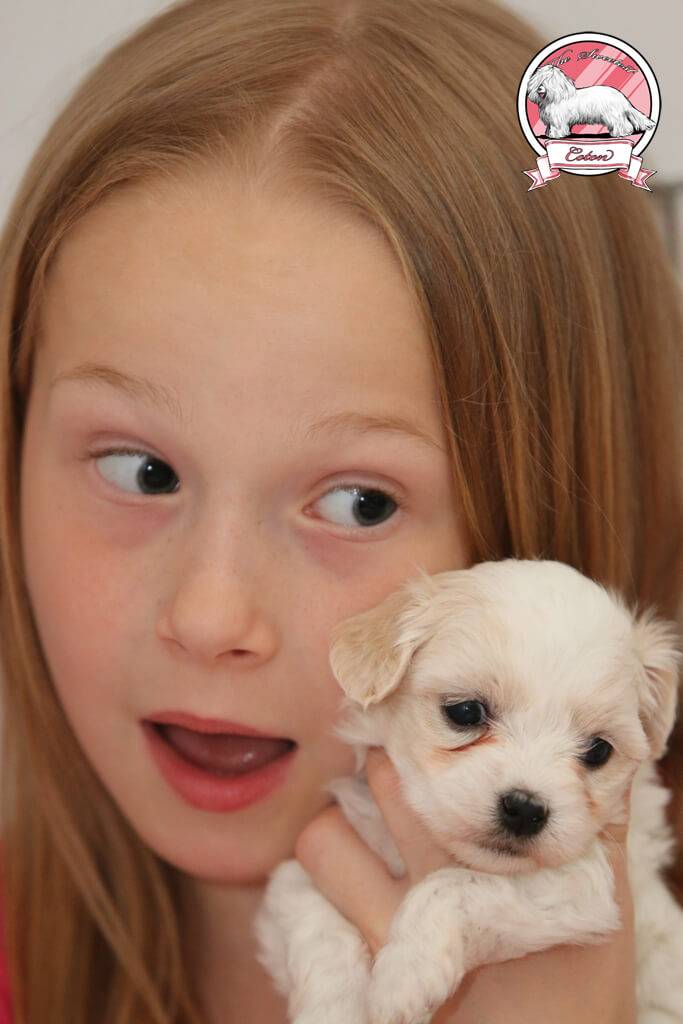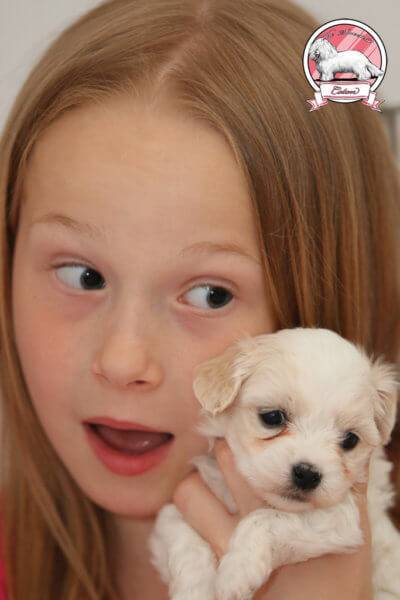 In our opinion this is the coolest, but you decide after seeing all – they are below.
For more information about Coton de Tulear puppies please visit our site: http://thesweetestcoton.com/puppies/coton-de-tulear-puppies-sweetest-coton/